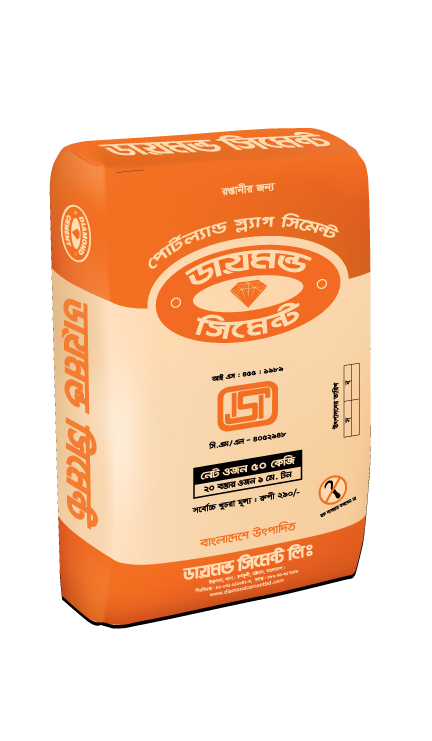 DIAMOND CEMENT (PSC)
Reducing permeability-when slag cement substituted in 25% to 65%, it plays a vital role in reducing permeability in concrete.Thus corrosion resistance will increase
Mitigating sulphate attack-slag cement mitigate sulphate attack by reducing permeability,reducing overall amount of tri-calcium aluminates,reacting with excess calcium hydroxide.
Mitigating Alhali-Silica reaction -it is the reaction between the alkalis in the portland cement and ciliceous aggregates.In worst incarnation,ASR can cause servere concrete cracking and deterioration.
Increasing strength and durability-Calcium silicate Hydrate is responsible for strength development in concrete.



Increased corrosion resistance- corrosion resistance is due to reduced rate of permeability of the slag cement concrete.
Reduced thermal stress in mass concrete- it is by reducing amount of portland cement,reducing cementitious content,reducing early rate of heat generation
BENEFITS OF DIAMOND CEMENT(PSC)
Diamond PSC in residential concrete.The durability,versability and beauty odf concrete are increasingly attractive to homebuyers.
Producing concrete blocks with slag cement.Diamond PSC consistently enhances certain qualities of concrete block,no matter how it is produced, providing architecturally appealing lighter colour, a finer,tighter surface texture or more swipe etc.
Diamond PSC in high performance concrete.
Producing pre-cast and pre-stresesd concrete with Diamond PSC
Diamond PSC in concrete pavements.